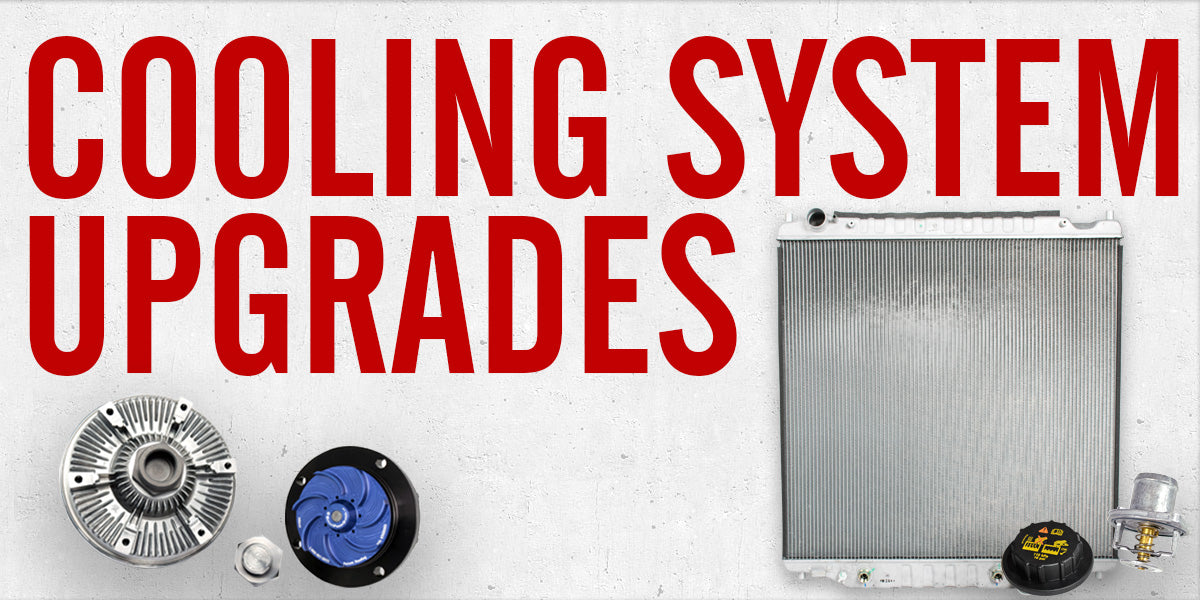 Diesel Engine Cooling Systems
If you're having problems with your diesel engine cooling systems, we've got a Bullet Proof fix that will get you right back into the running. You'll also find we carry a number of OEM replacement diesel engine cooling parts for your truck's cooling system, such as the 6.0L coolant thermostat, which should be replaced any time your truck overheats, and the factory/OEM Degas bottle, which should be replaced any time yours is discovered to be cracked, leaking or filled with sludge. When replacing your Degas bottle, you should also replace the bottle cap. We have those, too.
For more serious problems, you'll find the BPD Billet Water Pump, which is a huge improvement over the pump they install at the factory - with a precision-machined housing, aluminum impeller, and top-line bearings and seal. For a complete upgrade, look to the 6.0L cooling system upgrade kit or, for 2003-2007 6.0L F-Series trucks, the complete BPD cooling system upgrade. Shop with us whether you're interested in full diesel engine cooling systems or upgrades to system parts. Whether Bullet Proof or stock, we stand behind all the diesel truck cooling system components we carry, with great pricing and fast shipping on every order. Contact us with questions or concerns.