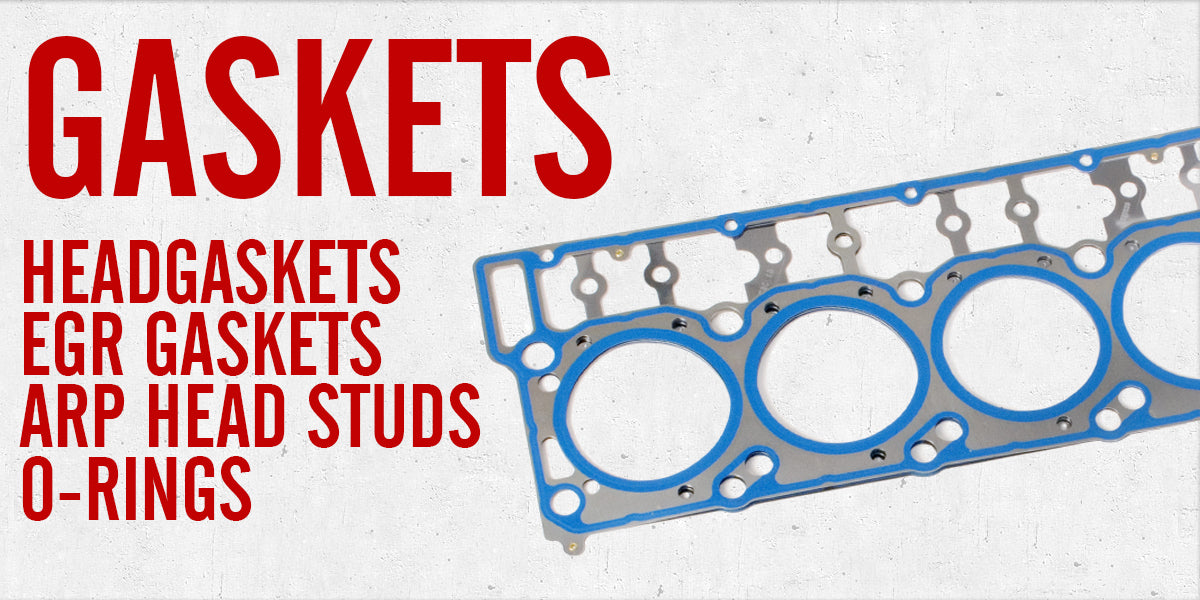 Diesel Engine Gasket Kits & Parts
Ford Powerstroke 6.0L diesel engines are notorious for having gasket problems, especially blown head gaskets, which is a common issue and an expensive fix. One explanation for this is the fact that there are only four bolts per cylinder instead of six, and even more importantly, the factory-installed head studs just aren't that good and lack sufficient clamping force.
We sell high-quality, complete diesel gasket kits for both Ford 6.0L and 6.4L engines. These diesel gasket sets include head gaskets, rocker carrier gaskets, stand pipes, dummy plugs (late models only), a coolant thermostat and fuel injector O-rings. We also offer ARP Head Stud sets, which are recommended when completing a head kit install. Lastly, we carry diesel engine gasket hardware and parts if you need to make small repairs.
Shop for diesel gasket repair parts at Bullet Proof Diesel and save with great pricing, great customer service, and fast shipping on every order.