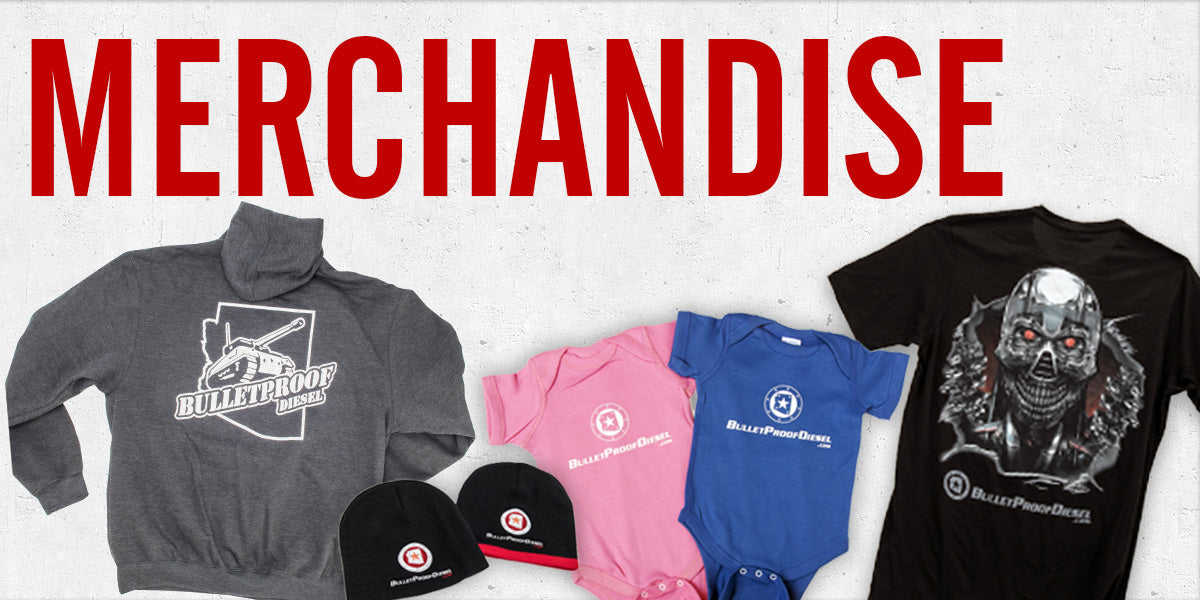 Bullet Proof Diesel Merchandise
When you're great at what you do, sometimes it's hard not to show off just a little, and we're no different. Plus, we just like getting the Bullet Proof name out there for everyone to see, and we've found that our loyal customers' word of mouth praise is some of our very best advertising. We've come up with a whole slew of Bullet Proof Diesel merchandise that displays the Bullet Proof name - everything from tee shirts and ball caps to sweatshirts and hoodies in the apparel line.
You'll also find a great selection of promotional items like patches, decals, chromed truck emblems, bottle openers and drink koozies. These promotional items are great for your shop and to let your customers know you install Bullet Proof Products. As a preferred installer, you also qualify to obtain the Bullet Proof Diesel point-of-sale kit. Check out all our Bullet Proof Diesel apparel, gear and clothing - especially the great savings on clearance items!