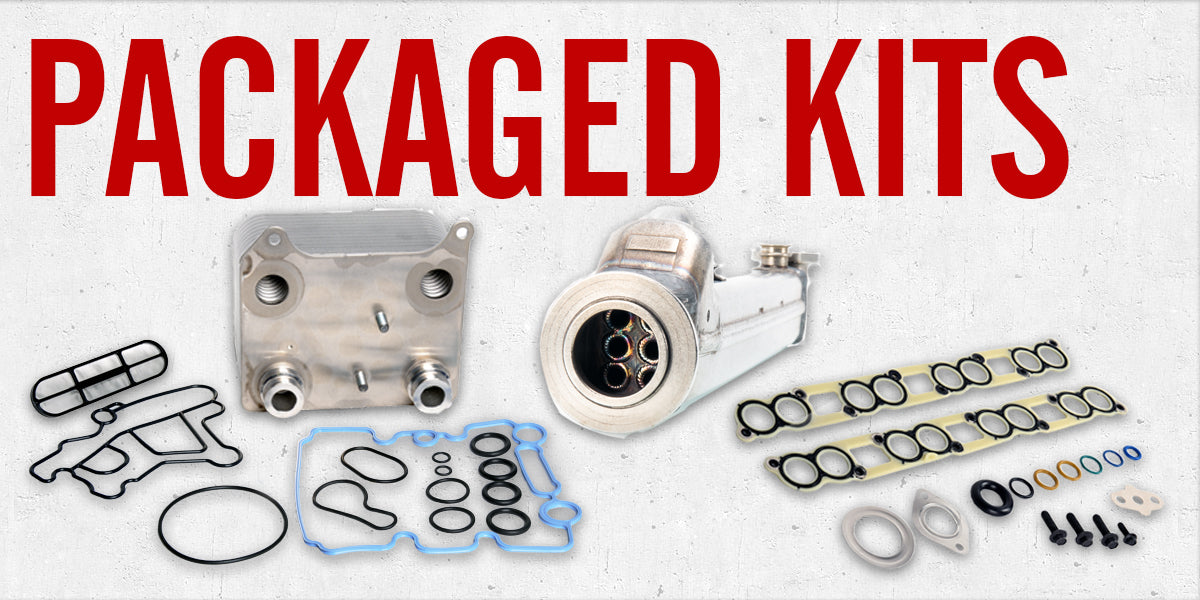 Bullet Proof Diesel Packaged Kits
If you appreciate packaged kits as much as we do, then this collection of BulletProof packages is for you.  We offer both Semi BulletProof kit and Fully BulletProof kits and regardless of your specific application, budget or vehicle usage, we have the packaged kit for you.  We offer air to oil cooler and relocated oil cooler packages for both the 6.0 and 6.4 Powerstroke engines.  The air to oil cooler systems also have the option for a remote spin on style or retaining the factory engine oil filter.
We offer upgraded EGR cooler packages as well for the Maxxforce, International, Cummins, Volvo and many other engine variants.  All of the BulletProof EGR Coolers come backed by a lifetime parts warranty, so you can purchase with confidence.
You'll also find a unique professional kit for your Ford 6.0L, complete head gasket kits for both the 6.0L and 6.4L and a turbo reconditioning kit. Whether you're upgrading or rebuilding, we have heavy-duty diesel engine kits for every facet of your engine. Click on a particular product to make your product option selections before adding to your cart.