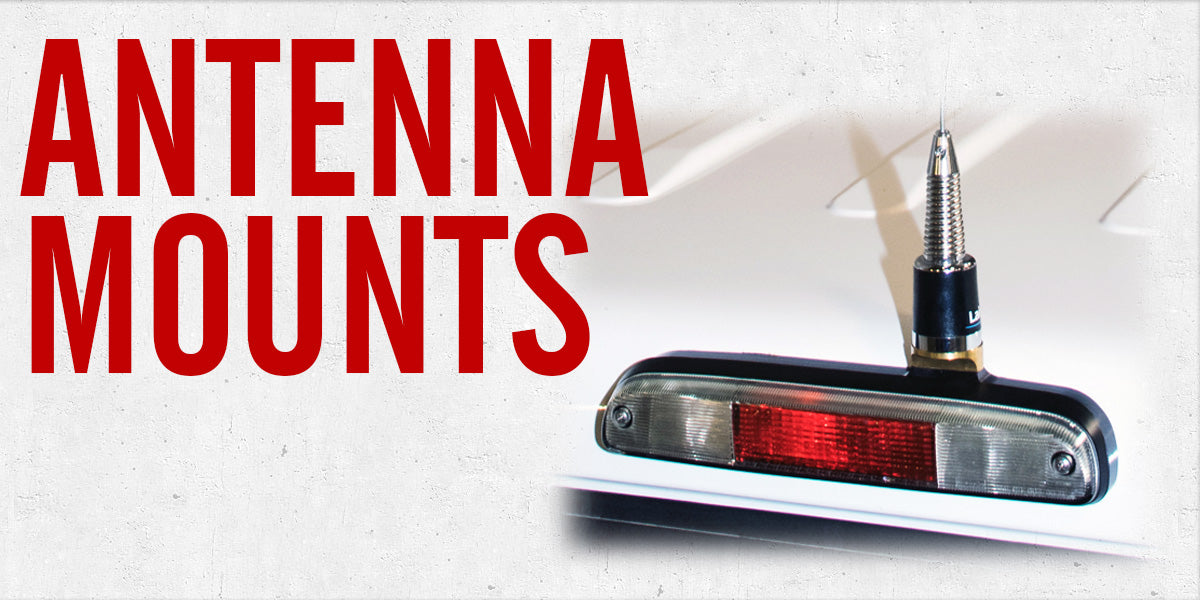 Bullet Proof Diesel's third brake light antenna mounts make installing your antenna simple and painless. Most antenna mounts force you to choose between a magnetic base, which doesn't work on aluminum, or damaging your cab roof by drilling holes. Our patented third brake light antenna mount is better and installs fast! With just a few tools, you can install our antenna mount, keeping your cab's paint intact and not adding any extra exposed, holes in the process.
When you're off-roading in the Baja, communication is key. The high-mount location of our third brake light antenna mount gives each antenna maximum effectiveness. The BulletProof mount includes 15 feet of coaxial cable to run inside the cab with plenty of slack. A weather-tight seal on the mounting flange gives a tight seal, preventing dust and water from getting into the cab.
We offer a full range of antenna mounts on Toyota Tundra, Dodge/Ram, Chevy, Ford Raptor, Ford F-150 and Super Duty applications. If you have any questions about models or installation, give us a call! We're happy to explain how our patented third brake light antenna mounts work. Shop with Bullet Proof Diesel and upgrade today.