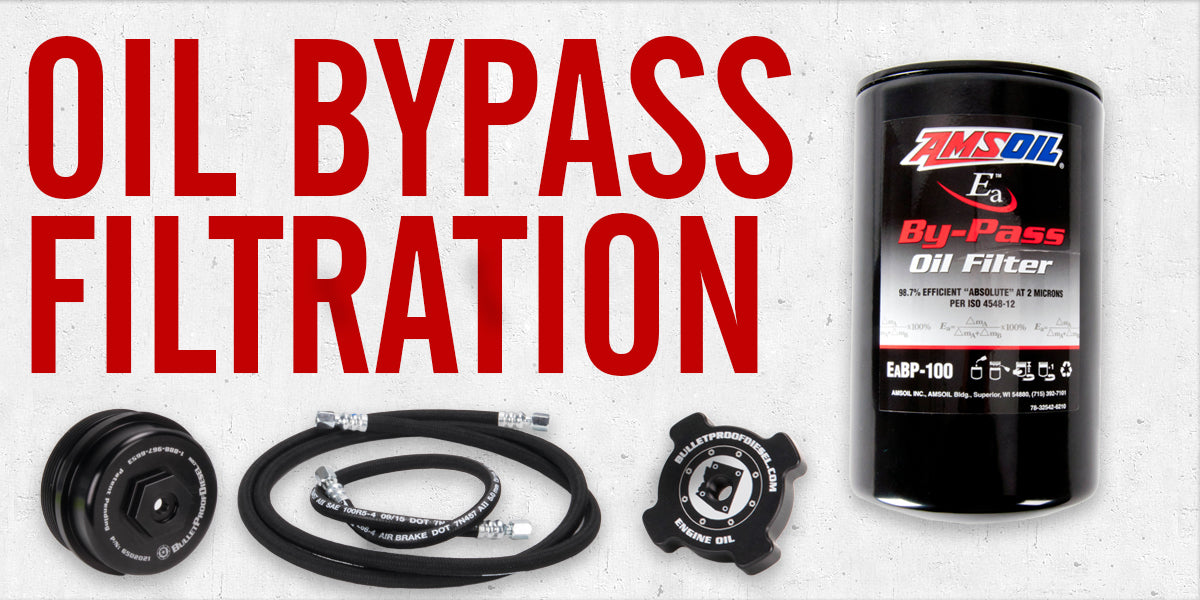 Diesel Bypass Oil Filtration Parts & Assemblies
Adding a secondary engine oil bypass system to your Ford 6.0L or 6.4L diesel truck is one of the easiest and yet most beneficial upgrades you can possibly make. The maximum filtration protection afforded by having a bypass filter working in conjunction with your primary oil filtration system allows you to clean your engine oil of soot, other debris and particulate material that could otherwise slip by in a single pass through your standard factory filter.
We offer the 2-micron Amsoil filter. Since your primary filter typically filters to only 30-50 microns, you can see how this secondary filtration system allows for much deeper cleaning of your engine oil. Also, check out the choices we provide for replacing your plastic fill and filter caps, adding both form and improved function to your diesel engine.
Shop with Bullet Proof Diesel for the best selection of the most reliable diesel engine oil bypass parts and kits on the market! If you're purchasing a kit, make your product option choices by clicking on the product image before adding to your cart.