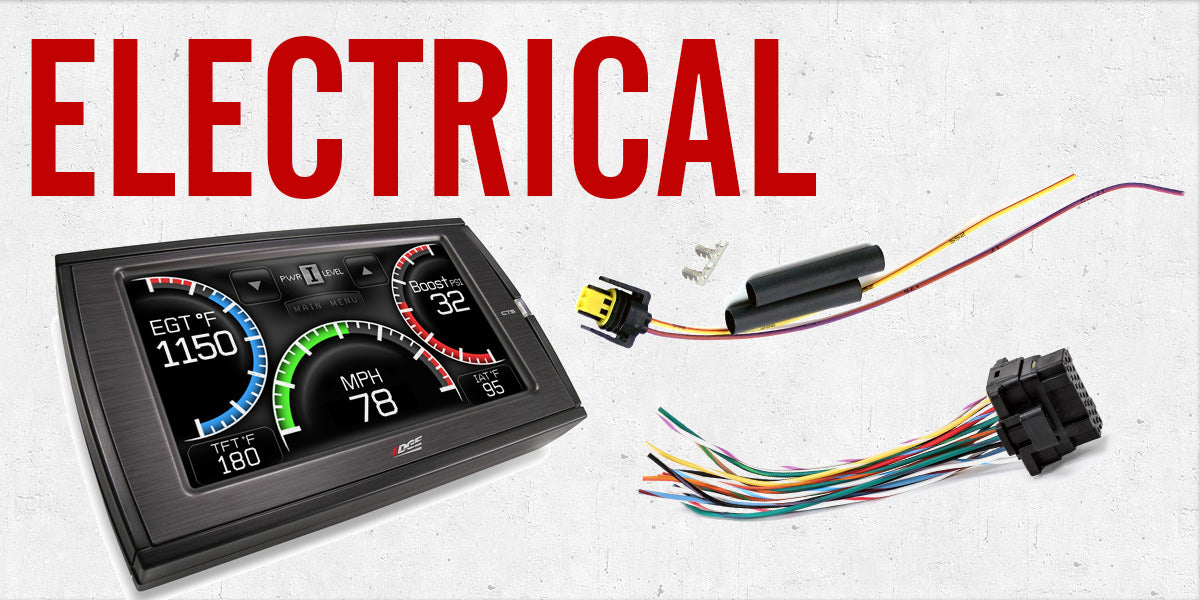 Diesel Engine Electrical Systems & Parts
Our selection of diesel engine electrical parts is primarily applicable to various Ford trucks, although we offer a few applications for Dodge Ram and Chevrolet trucks. For those of you having trouble with your Ford 6.0 liter diesel truck's FICM, we offer a variety of solutions to get you fixed up. Since it's the FICM power supply that fails nine times out of ten, you have the option of buying a brand new BulletProof FICM power supply or a TechSmart brand power supply. We also sell a BulletProof complete FICM, which includes the power supply and logic board. If you're upgrading your diesel truck electrical accessories such as a new style of third brake light, we have a complete lineup of third brake light antenna mounts available for a variety of trucks.
All diesel engine electrical parts and systems we carry come backed by our BulletProof guarantee of quality and reliability. Shop today and upgrade.