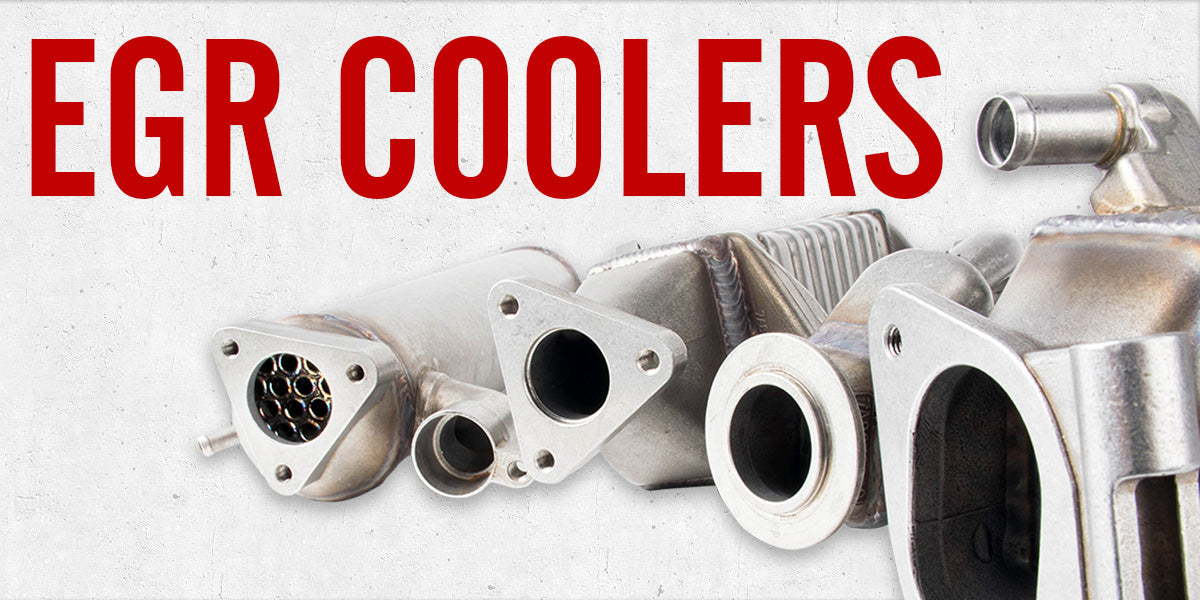 Diesel Engine EGR Coolers & Kits
If you've owned your diesel rig for any length of time, you already know that the factory EGR cooler is a weak link, often leading to multiple repairs and in some cases major engine damage. Solve the problem once and for all with our reliable selection of EGR coolers, most of which come with a limited lifetime warranty. Select from square coolers, vertical coolers, horizontal coolers or EGR undelete kits. The undelete package allows you to restore EGR function to an engine that's previously had the EGR cooler removed.
You'll also see we carry EGR coolers for other engines, such as International MaxxForce DT 9 or 10, Duramax 6.6L C/K- and G-Series, and RAM 6.7L engine, Cummins, Volvo, Freightliner, Komatsu, Paccar and EcoDiesel. Additionally, we have a range of EGR cooler parts for small repairs, such as gasket sets and hardware.
Our EGR coolers are ruggedly designed and go through rigorous testing to assure product reliability and performance. Shop our EGR coolers today and see the difference for yourself.