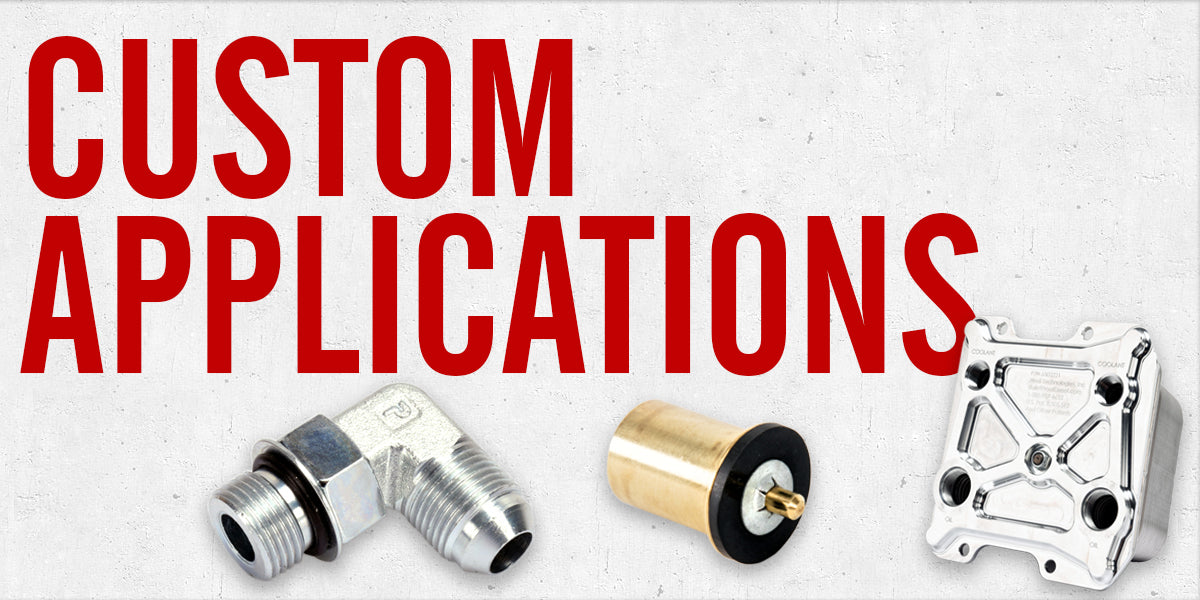 Diesel Engine Parts for Custom Applications
Our custom application diesel parts includes adapters, remote mounts, build-your-own custom applications, mounting brackets, oil filter protectors, large-capacity oil filters, hoses and hose fittings.
Other diesel engine supplies for custom application include an oil cooler delete adapter, remote mount oil cooler adapter, oil filter adapters and mounting brackets. Whatever sort of custom job you have in mind, you'll find the parts and equipment at Bullet Proof Diesel to fit your budget and your engine setup. Shop with us today for fast, reliable shipping.