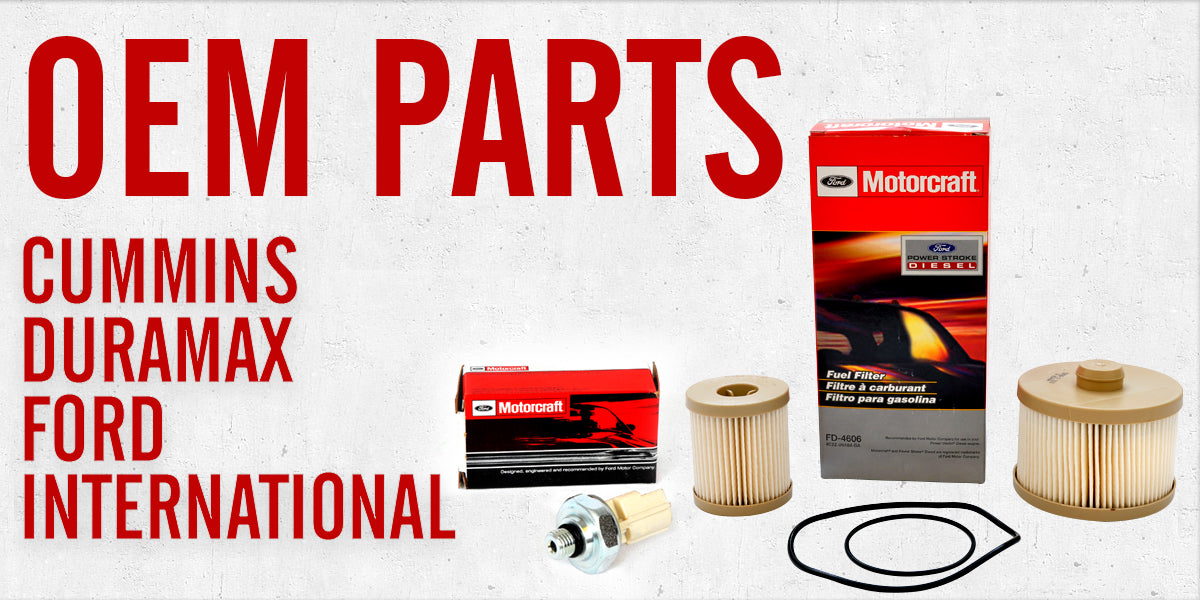 OEM Diesel Engine Parts & Hardware
Typical of so many things wrong with Ford's 6.0L diesel engine is the plastic tube used to connect the intercooler to the intake manifold. It commonly splits and breaks and is best replaced with an upgraded (metal) unit before that happens but certainly after it occurs. We have that upgraded part here, and it's designed to fit all Ford F-Series 6.0L engines. Another important upgrade to consider is the turbo oil drain tube, which provides a better full flow draining rather than the constricted flow delivered by the original stock part.
You'll also find a number of OEM replacement diesel parts, such as the engine oil cooler, although instead of installing this particular item, we recommend upgrading to our patented BPD engine oil cooler system. Other Ford factory diesel engine parts we have available include the coolant thermostat, degas bottle and cap, and Garrett turbo. When replacing your OEM diesel engine hardware and parts, shop at Bullet Proof Diesel for the best selection and best pricing. We offer fast shipping on most parts as well! Questions? Don't hesitate to give us a call, and we can clarify whether a Bullet Proof upgrade or an OEM part is best for your needs.